Join our webinars and unlock the secrets to international growth!
---
Welcome to our page dedicated to webinars tailored specifically for B2B sellers aspiring to expand their businesses in European Union (EU) countries. We invite you to join our informative and interactive webinars, where we unlock the secrets to achieving international growth.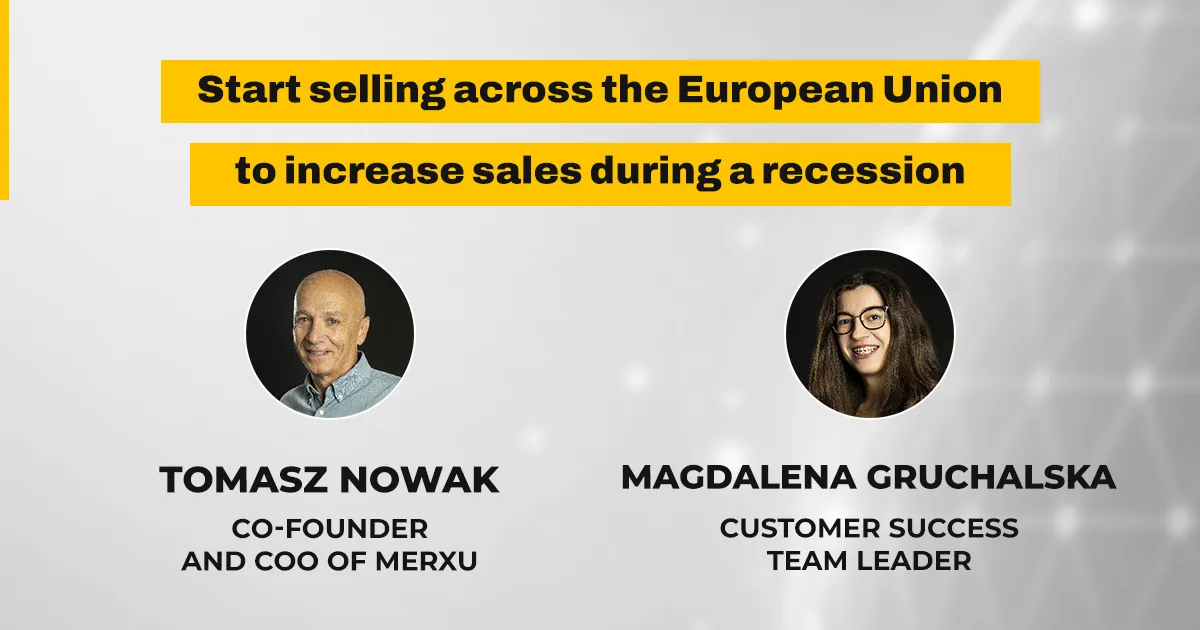 Starting
international sales

can help your business survive the recession!

Are you wondering how to survive the economic crisis? Watch the video and find out how starting international sales can help your business survive the recession!


[CHAPTERS]


✅ What are the current market data for key industrial sectors?

✅ What are the needed critical success factors to start international sales?

✅ How to successfully open up to new markets when the local market begins to shrink?

✅ How to develop international sales during a recession?

✅ How can merXu help your business grow sales in 27 European Union countries?

✅ How do other local industrial companies win clients with merXu?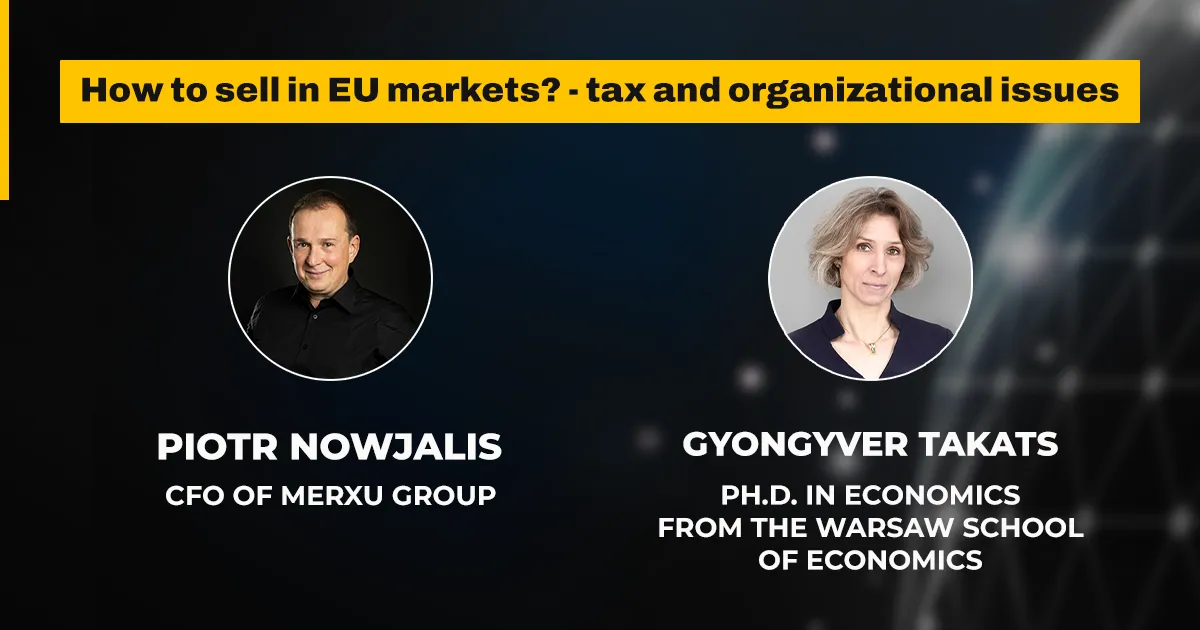 Mastering
Tax and Organizational Issues

: Unlock Your Business's Success in EU Markets.

Want to grow your business? Watch the video and learn about tax and organizational issues that will allow your company to successfully sell on the European Union markets.


[CHAPTERS]

✅ What is Intra-Community Supply (ICS)?

✅ What does VAT-EU taxpayer registration look like and what obligations result from it?

✅ ICS and 0% VAT – what conditions must be fulfilled?

✅ What documents confirming the export of goods are mandatory?

✅ How to efficiently and safely complete and settle a transaction with an EU contractor?