Services for your business
Reach more customers - thanks to the new category: Services!
A new category is available on merXu: "Services", where Service Providers can present their activities and Service Recipients can search for the service they need across all merXu categories, i.e. Safety, Chemicals & metallurgy, Company and office equipment, Construction, Electricals, Heating and plumbing, HoReCa, Industry and machine building, Lighting and Tools.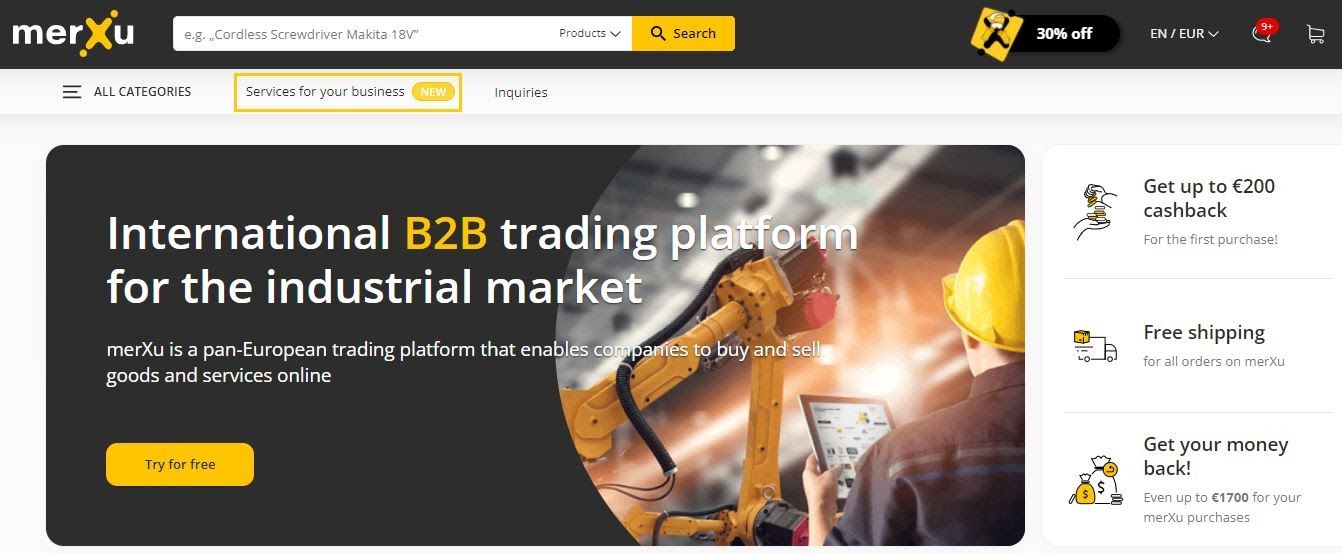 Add a Service.
If you run a service business, for example in the construction industry, you can present yourself in the appropriate category by clicking HERE or by going through the tab Services for your business > Add a service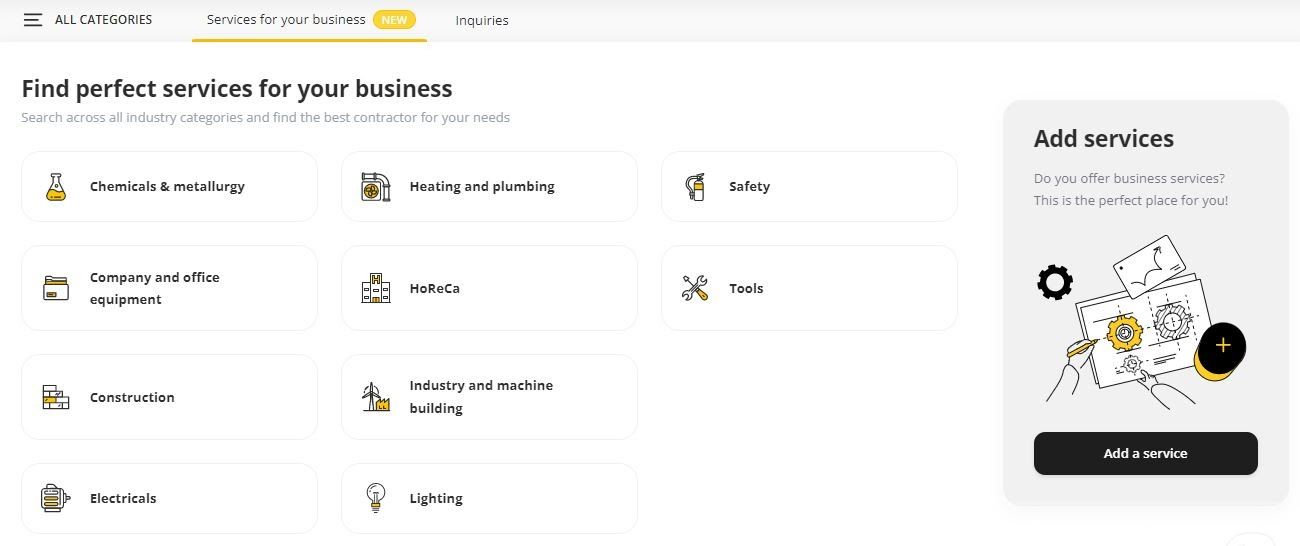 Complete the form.
After completing a simple form in your Account Panel, the Service will appear in the list of Services in the selected merXu Category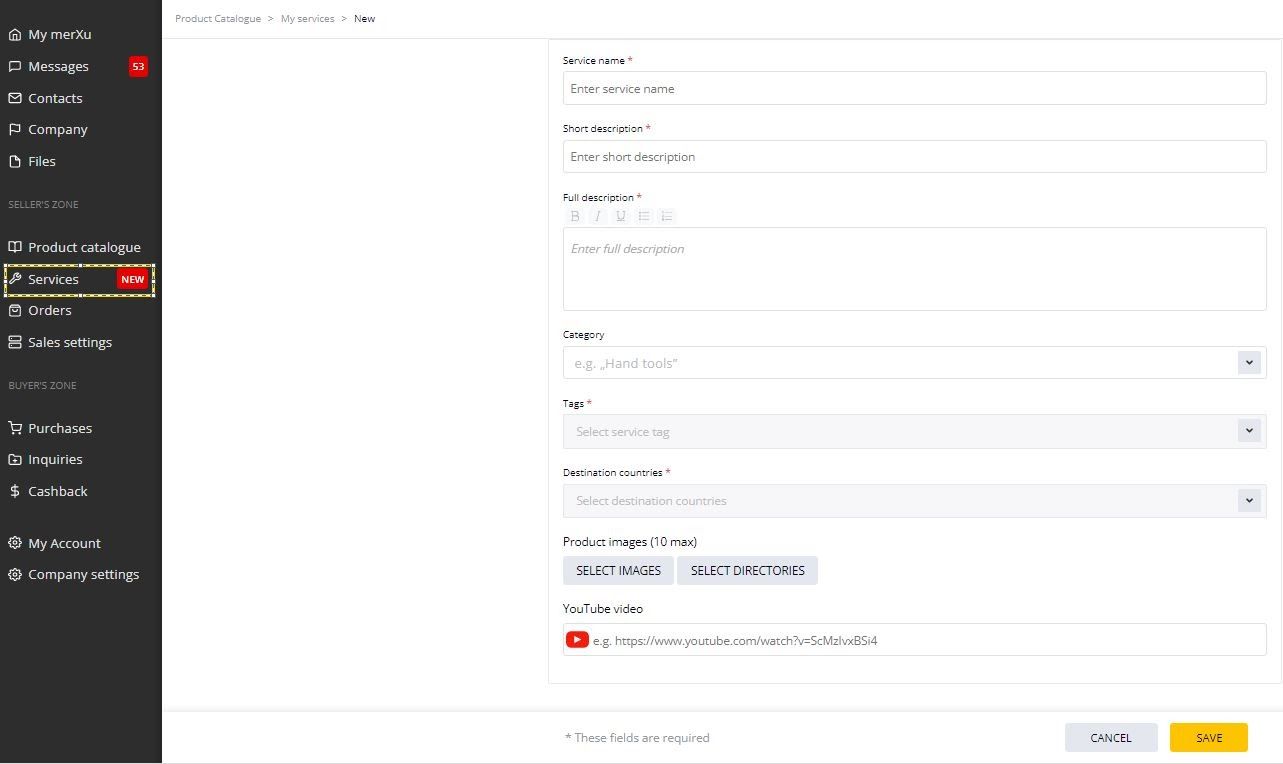 Find the best Service Provider.
All Service categories and individual services are available HERE: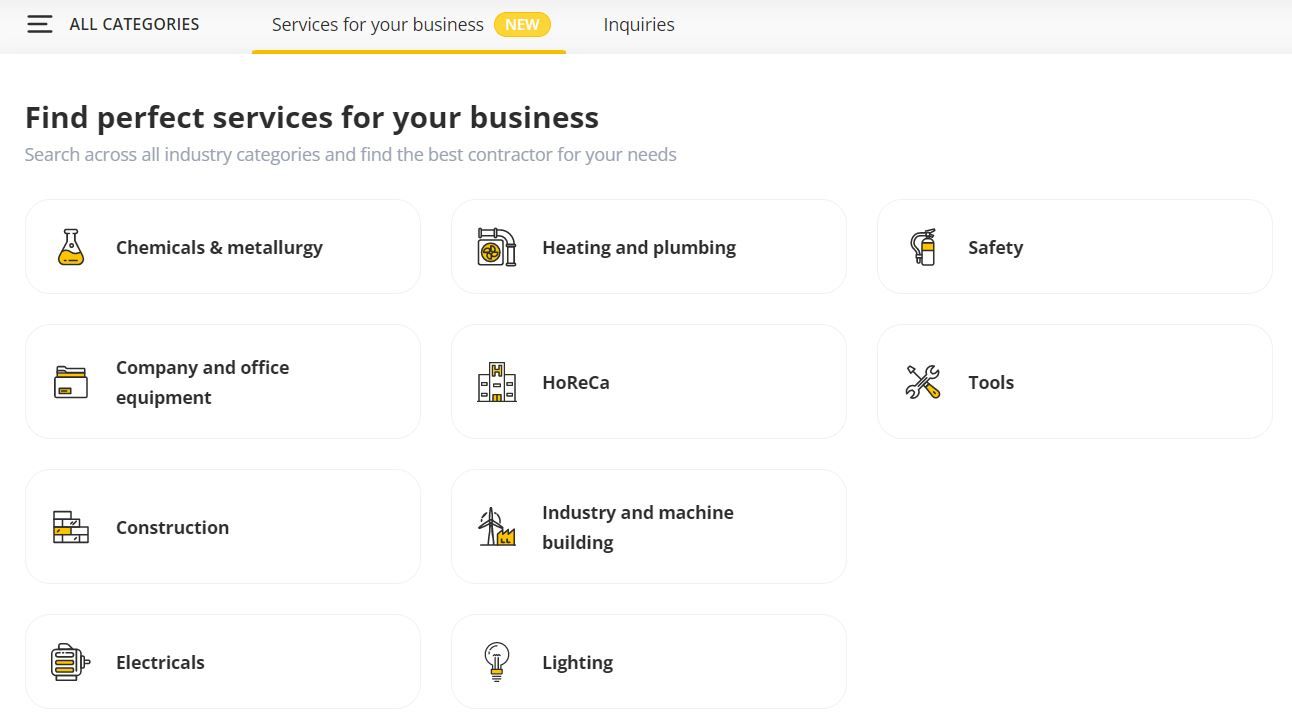 Convenient contact via chat!
Those interested in a given service may contact the Service Provider via chat. This gives the possibility of a direct conversation with the provider in order to agree on the details of the transaction or its finalisation.