Member - Gets - Member
Build the largest community of B2B entrepreneurs with us
Receive EUR 40 for each referred company, which will do shopping on merXu for at least EUR 300 net ((value of one invoice))
How it works
Recommend merXu to any company by sending them a special referral link that you generate in your Account Panel in My merXu > Contacts or by clicking HERE
Create a list of your recommended companies by adding them to My merXu > Contacts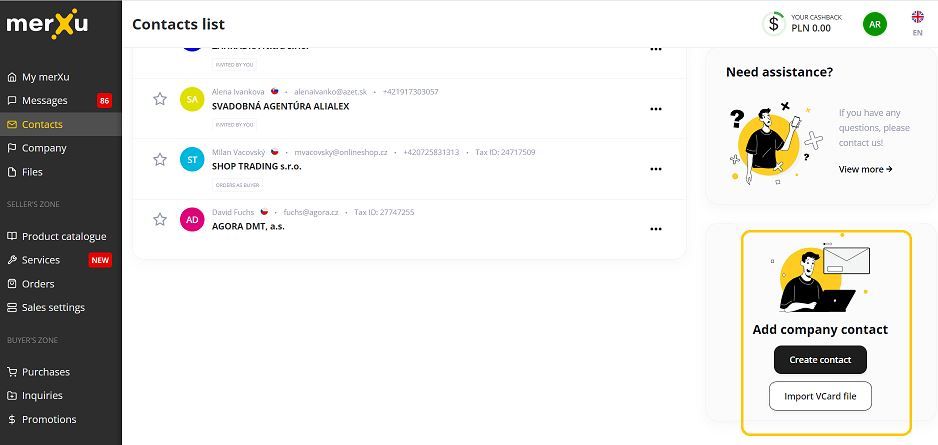 From the level of each added contact you can send a Referral Link to the contractor. You generate the link by clicking on the Invite Company button, which is located in the upper right corner.

The first link with your referral code takes you to the merXu registration page. You can send the link directly to your Contractor or share it on your social profiles. The more companies that register on merXu using your link, the more bonus you will receive.
You also have the ability to create a referral link that will lead to any merXu page, such as your listings or a particular offer.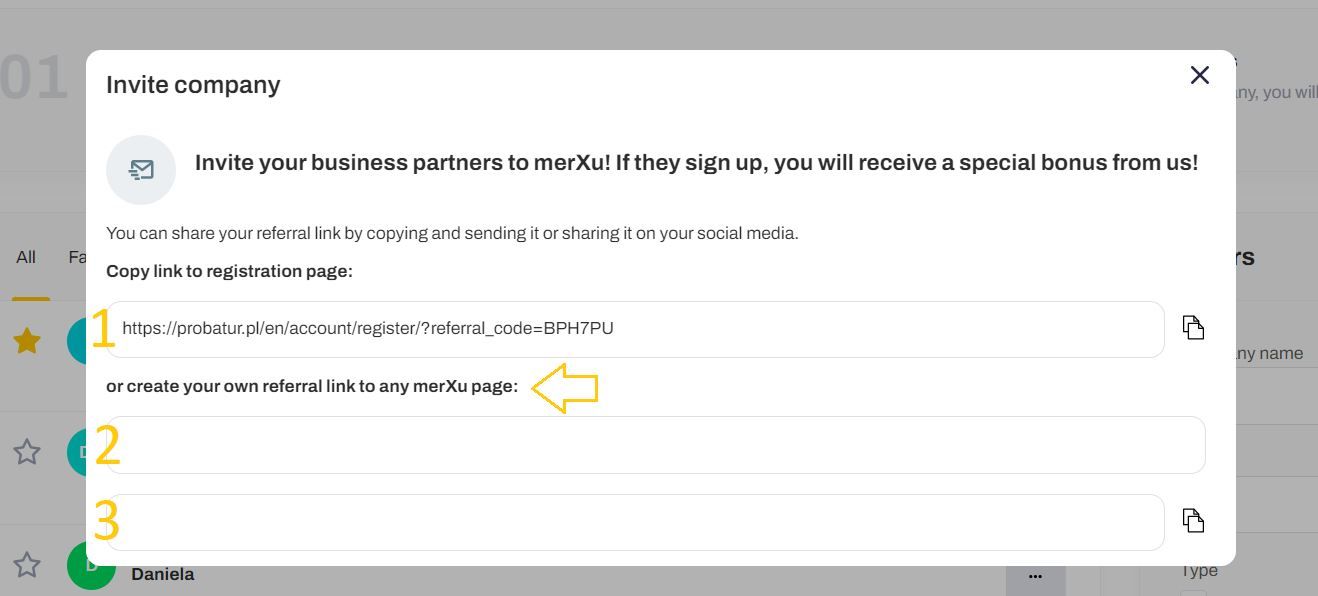 To do this, copy the link of your choice and paste it into the empty field No. 2.
Below, in field No. 3, you will find an automatically generated link with a code that you can send to Contractors or share on your social profiles.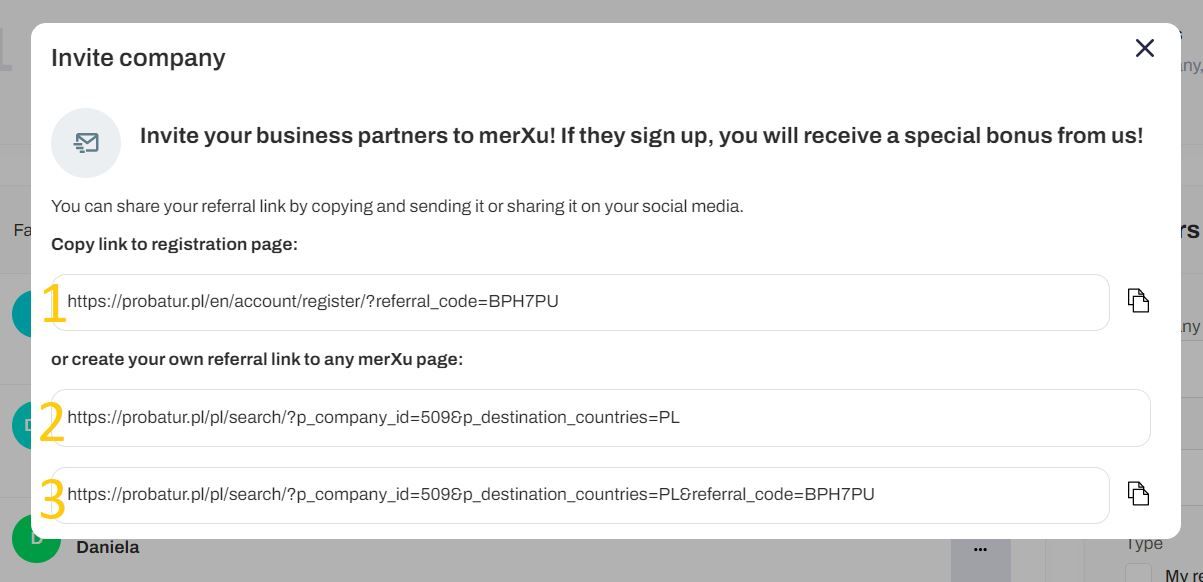 When your Referral registers on merXu via your assigned Referral Link, it will be noted in the merXu system and you will receive a bonus of EUR 40 for each referred company that makes a minimum purchase of EUR 300 net on merXu.
The items on the invoice must be items that are or were displayed on MerXu in active offers in one of the merXu categories.
Services are not covered by the promotion as well as products which are not related with any of merXu category.
Terms & Condition HERE