Inquiries
Have you not found a product or service? Make an inquiry. Sellers regularly review the list of inquiries, offering buyers items or services that have not been listed on merXu, but have in their offers.
You can make an inquiry on your merXu account by going to My merXu > Inquiries HERE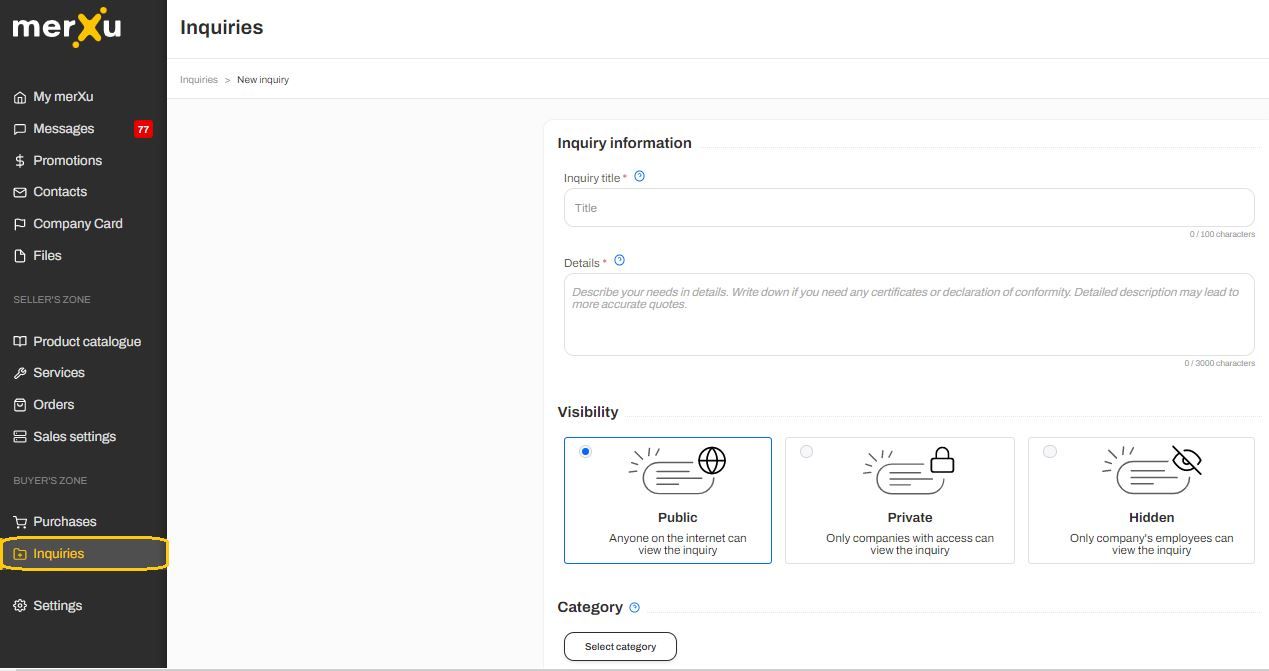 Complete the form by entering the most important information about the item you are looking for and select a category.
Select the visibility status for your inquiry:
Public - all companies visiting the merXu will see your request.
You can find Public inquiries on the merXu homepage:

Private - select companies from your contact list to whom you would like to share your inquiry.
Hidden - the inquiry will only be visible to your company's employees. It can be helpful to group the quotes and compare them to each other. You can change the visibility status of the enquiry from Hidden to Public or Private at any time.