How to search for offers?
MerXu offers millions of products and services, which are relevant for various categories of enterprises.
Thus, most companies can obtain comprehensive supplies of construction items, tools, fasteners, hardware and safety on merXu.
Products can be searched through the category tree, search engine and inquiries.
Category tree
You can find all the main categories on the merXu homepage. The principle "from general to particular" works here. By clicking on the selected category, you expand the subcategories assigned to it, which, as they branch out, become more detailed.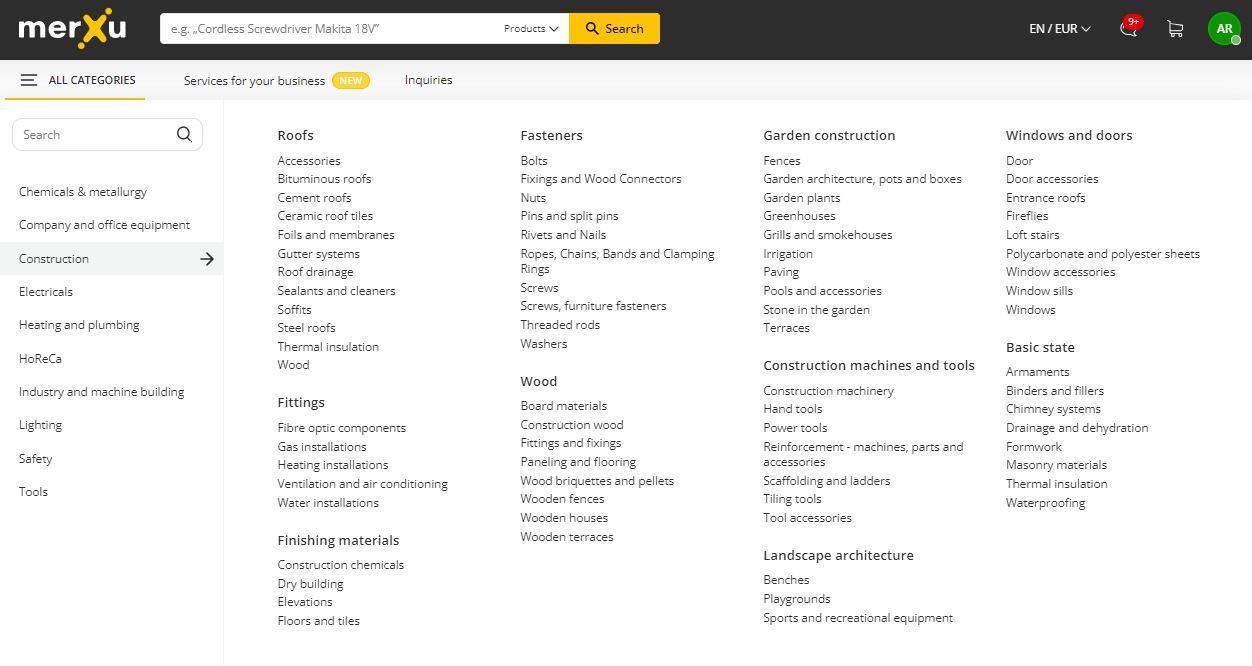 Search engine
You can find a specific product in the search engine on the merXu homepage.

Use the product name or the manufacturer's name. You can also enter the EAN code.
When you go to the results page, you can add additional search filters, such as price range, currency, shipping location, product status

Inquiries offers
A list of public inquiries is also available on merXu - a place where you can enter the product or services you are looking for, currently not available on the platform.
Sellers regularly review the list of inquiries, offering buyers items that have not been listed on merXu, but have in their offers.
You can find inquiries HERE

And also on the merXu homepage: