How to arrange transport by MerXu
In order to request the transport by MerXu, from the Messages tab, you should:
Click Shipping assistance by MerXu.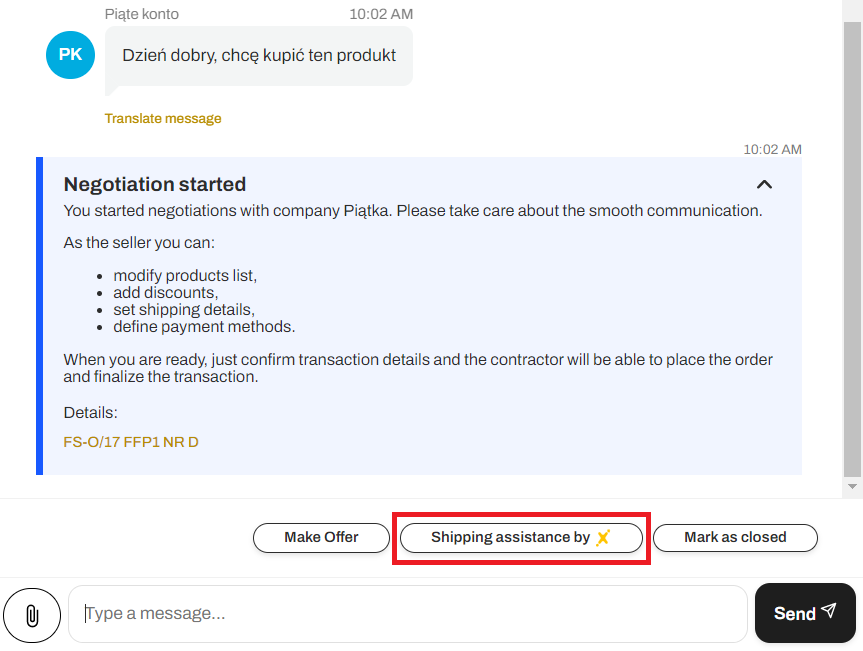 2. In the opened window, it is necessary to verify / complete the shipping and delivery address and fill in the exact dimensions and weight of the package / pallet.
After completing all the data, confirm the operation.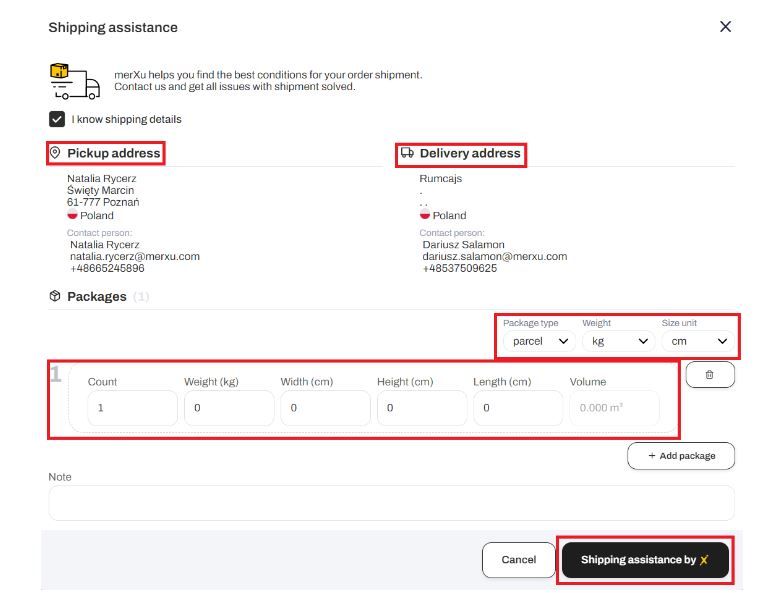 After receiving the application, an e-mail with a reply will be sent.